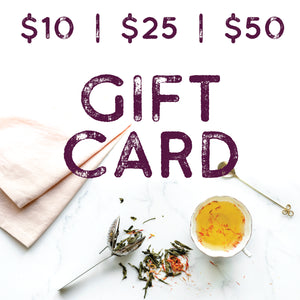 Gift Card - Mulberry Creek Traditionals
Not sure what to pick out for that special someone? Send them a gift card instead!
Gift cards can be redeemed for absolutely anything in our store (including shipping fees and taxes) and they never expire!
--
Please note: This is not a physical item but a virtual gift card with a unique code that will be emailed to you after purchase. After a gift card is issued, the full gift card code is visible only to you because gift cards are considered currency. This means that while I can resend a gift card to the original email provided in case it gets deleted or lost, I cannot directly send it to any other email address, nor can I view the full code itself. Please ensure that the email address you provide is accurate and that you have access to it. You can then easily either print the gift card or email it directly to the recipient!
---
More FAQ About Gift Cards:
Can a gift card be used more than once?
Yes, provided there is still a balance remaining on the card.
Can more than one gift card be used towards a purchase?
Yes. A customer can redeem another gift card during checkout.
Can a gift card be used to buy a gift card?
No, you can't use a gift card to buy another gift card.
Can a gift card be used to pay for shipping and taxes?
Yes, gift cards are applied to the final order total which includes shipping and taxes.
Can gift cards be used in conjunction with a discount code?
Yes, gift cards are a form of payment.
What if I lost my gift card code or want to check my remaining balance?
If you lose a gift card code or need a balance update, please contact me and I can email an updated gift card to the original customer. If a gift card has been partially used, then only the remaining balance will be sent. You may also click "Resend gift cards"from your order confirmation email.